Pre- (r)amble: I spent a lot of time seeking out new music this year, so instead of the usual year-end Top 10, I'm going for a full Top 20 releases. I'm including EPs and 7"s because I can. Read it, check out the albums, then tweet me about how much my opinions suck.

1. Ty Segall – Freedom's Goblin (Drag City)
Ty Segall, in various guises, played a significant role on six different albums in 2018, but Freedom's Goblin is the best of the bunch. Over nineteen-songs, Ty expands the definition of classic rock to include punk, krautrock, no wave, funk, music hall, grunge and just about anything else good.

2. Broadway Lafayette – Subway Zydeco (Hound Gawd!)
I'm probably one of 200 people who own this album, but this well-kept secret is a killer mix of rock and zydeco music, helmed by the inimitable Mick Collins. It's lively, unique and refreshingly gritty.
Full Review

3. Iceage – Beyondless (Matador)
Beyondless is Iceage's best album to date. Ear-catching opener "Hurrah" is a garage-rock tour-de-force, but songs like "Under The Sun" and "Catch It" show that the band are writing really effective slow-burners too.

4. Marianne Faithfull – Negative Capability (Panta Rei)
I didn't see this one coming at all. Working with a musical a-list including Nick Cave, Warren Ellis and Mark Lanegan, Faithfull has come up with her most personal and honest work to date. Pro tip: The deluxe edition has a great cover of The Pretty Things' "The Loneliest Person".

5. Uncle Acid and The Deadbeats – Wasteland (Rise Above)
Uncle Acid sets their retro-metal time machine back to the mid-70s for Wasteland. Black Sabbath's influence is less overt than on previous albums, but their songs are as strong as ever.

6. Mark Lanegan & Duke Garwood – With Animals (Heavenly)
Mark Lanegan's second collaboration with Garwood is, like their first collaboration, sparser than a "regular" Lanegan album, yet still captures the same haunting moods I like so much.

7. Thee Oh Sees – Smote Reverser (Castle Face)
John Dwyer and team's latest full-length is a one-hour sci-fi prog-punk brain buster. There's crazy sounds and ideas everywhere…and the album cover kinda reminds me of Judas Priest's Painkiller.

8. Ruby Karinto – Self-Titled (aka "Spray Bottle") (Hozac Records)
The most original album I heard all year. So original that I'm not going to compare it to other music. It just sounds good.
Full review

9. Painted Doll – Painted Doll (Tee Pee Records)
Comedian/musician Dave Hill (please follow him on Twitter where he pisses off Trump fans by claiming he porked their mothers) and death metal drummer Chris Reifert team up for an album of hard-hitting psych, glam, proto-metal and any other non-sucking late-'60s/early-'70s sub-genre you can think of.
Full review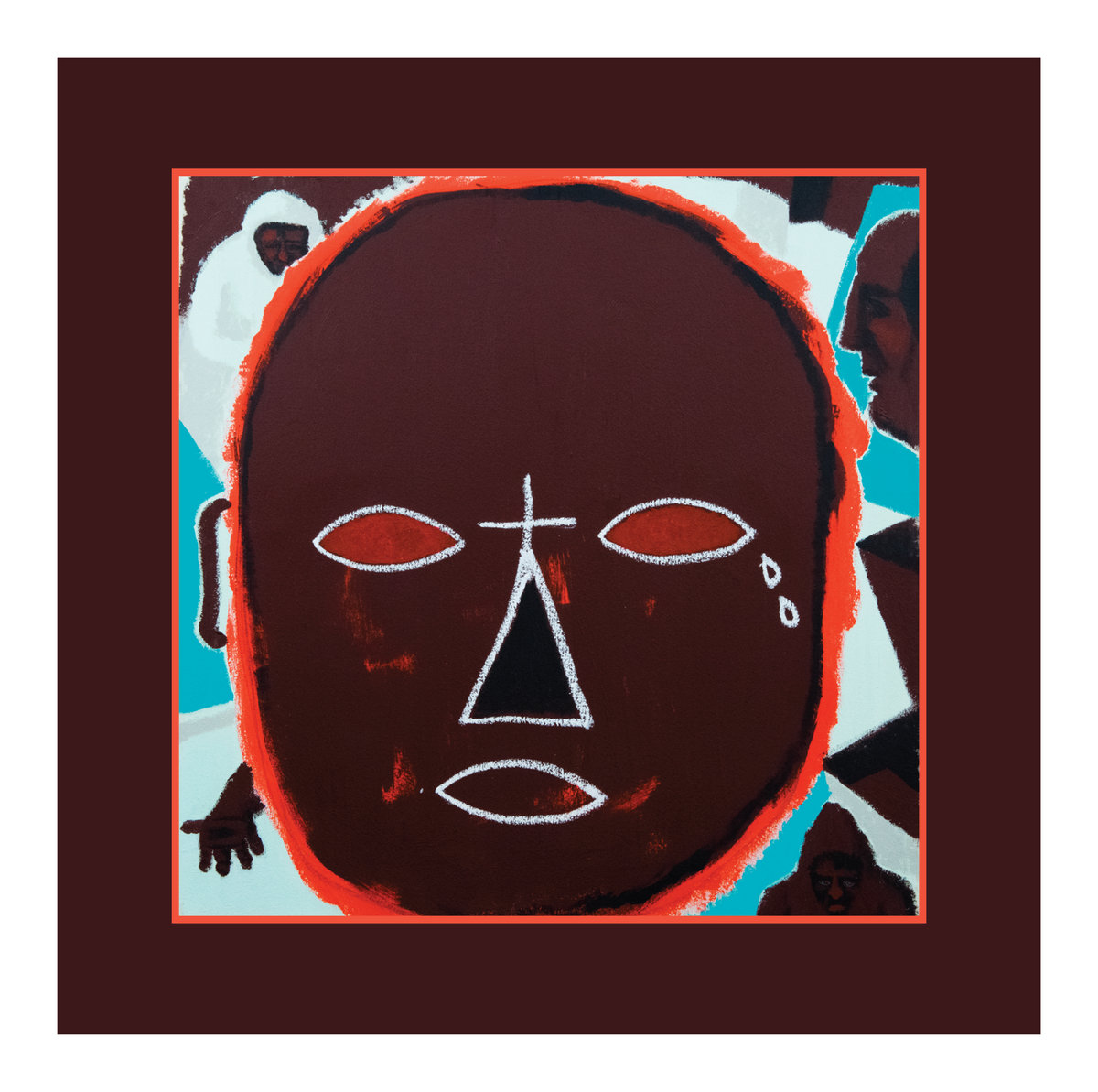 10. Richard Vain – Night Jammers (Big Neck)
This album just came out a few weeks ago, so I'm still getting familiar with it, but Jered Gummere's (Ponys, Bare Mutants, Acquaintances) new trio debuts with just the right balance of narco-noise and garage pop. "Behind The Eyes" is the jam.
11. Des Demonas – Bay Of Pigs/Skrews 7" (Slovenly)
12. Ty Segall – Fudge Sandwich (Drag City)
13. Brian Jonestown Massacre– Something Else (A Recordings)
14. Wand – Perfume EP (Drag City)
15. Guided By Voices – Space Gun (Rockathon Records)
16. Spiritualized – And Nothing Hurt (Fat Possum)
17. Charles Bradley – Black Velvet (Daptone/Dunham)
18. Velveteen Rabbit – Mind Numbing Entertainment/I Wanna Be Your Woman 7" (Hozac)
19. Black Moth Super Rainbow – Panic Blooms (Rad Cult Records)
20. Lovely Eggs – This Is Eggland (Self-Released)