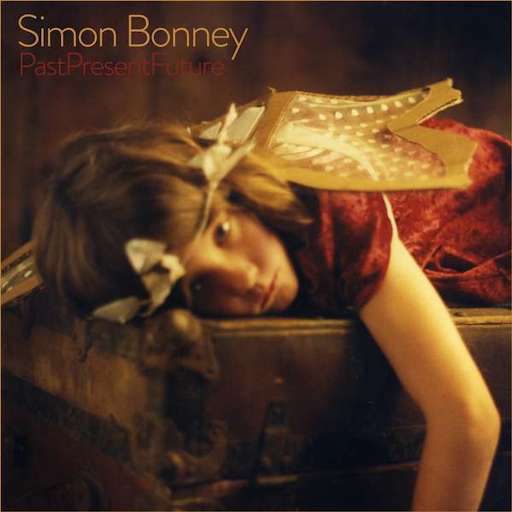 Simon Bonney has kept a relatively low profile, musically speaking, since putting Crime and The City Solution on hiatus in 1991. He spent a few years on a solo career, with 1992's Forever, and 1994's Everyman, and relaunched Crime and The City Solution with a new album and new line-up in 2013; but outside of that he's mostly favored the private life, raising a family in Thailand while managing aid programs for several non-profit organizations. Past, Present, Future is a step, albeit a rather small one, toward a return to music. It collects some songs from Forever and Everyman, as well as a handful of songs from Eyes of Blue, a third solo album Bonney recorded in Detroit in the late-'90s, but which has never released due to a variety of label issues. So, there's no "new" songs per se, but at least there are some previously unheard ones.
If you're expecting Bonney's solo work to sound like Crime and The City Solution, you're in for a surprise. While his better-known band weaved a tangled web of mystical post-punk, his solo career is a turn towards Americana, folk and balladry. While the idea of an Australian following in the footsteps of Willie Nelson, Roy Orbison and the like may be off-putting, Bonney's songs are always heart-felt, and the arrangements are strong enough to command your attention. Does Nick Cave – someone Bonney has been compared to throughout his career – do this kind of Gothic Americana stuff better? Well, yeah. But so what? You can like both. In fact, if you like Cave – especially turn-of-the-'90s Cave – Bonney's solo work gives you more of the stuff you love. Each of Past, Present, Future's dozen songs is strong start to finish, but "A Sweeter Kind of Pain" is a moody highlight, a previously unheard version of Scott Walker's "Duchess" is beautifully rendered, and Bonney's band gets to make an intoxicating VU-like squall on the closing "Can't Believe Anymore".
Bonney's been opening some dates for Mark Lanegan to promote Past, Present, Future, so maybe there's more new music on the way from him in the future.