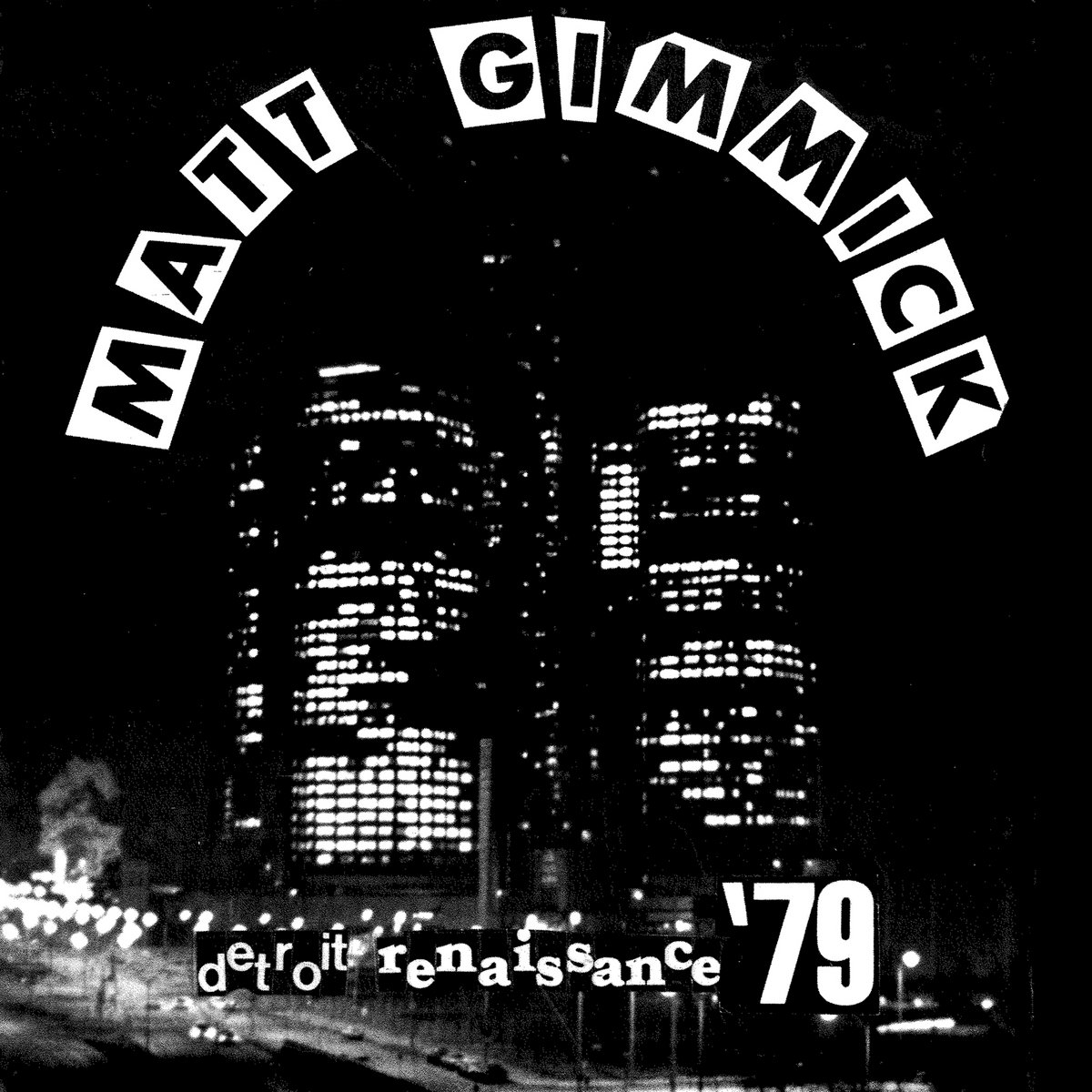 This 7″ EP is one of those releases that requires a bit of backstory in order to fully appreciate its worth. The guys in Matt Gimmick (which was a band name – there was nobody named Matt Gimmick) snuck a tape recorder into a Stooges show at the Detroit Palladium at some point in 1970/71, and walked out with a recording of the brief under-documented period when Ron Asheton and James Williamson gave the band a twin-guitar attack. Inspired by what they saw, in 1973 they formed the presciently named band, The Punks, who recorded some lo-fi proto-punk material that never got released during their lifetime.
Fast forward a few years later and The Punks, now known as Matt Gimmick, recorded a four-song EP, including two songs they learned from that live Stooges tape, which are of particular interest to Stooges fans, as The Stooges themselves never recorded them in the studio. Those songs, "Rag" and "Ya Don't Want My Name," are riff-heavy rockers with sleazy lyrics. "Ya Don't Want My Name" is interesting in that it seems to borrow the riff from The MC5's "High School" and Matt Gimmick begin it by saying "Goodbye Sid" in tribute(?) to Sid Vicious. These songs aren't as developed as the material The Stooges put on their studio albums, but they do present a tantalizing "what if" scenario for fans to ponder. The two Matt Gimmick originals are equally as Stooge-y as the covers. "Detroit Renaissance '79" sounds a lot like the band's post Raw Power output, complete with Iggy-ish whoops from vocalist Frantic, and guitarist Alan Webber pulling out all his best James Williamson moves. "Cry" is a moodier number a la "Open Up and Bleed" or "Gimme Danger," giving the EP a little bit of range. As fun as it is to hear a band from the late-'70s so completely hellbent on sounding like The Stooges, let's be real here – this is a nice novelty, but Matt Gimmick have neither the energy or musicianship of the real thing. Plus, the recording quality makes Bowie's much maligned Raw Power mix sound like Sgt. Pepper.
Oh, and in case you're wondering the cassette with that live Stooges recording, which the band remembers being really good quality, was lost a long time ago. Damn!